I'm normally much more interested in quality caches than pure numbers, but there are so few quality caches and they are scattered about.  We are fortunate that living on the moor we can largely ignore urban caches and c&ds and concentrate on the many  good caches around Dartmoor.  But today we needed to boost our numbers and decided that we would start with one of the newer series and follow it with as many c&ds, etc. that we could fit into daylight hours.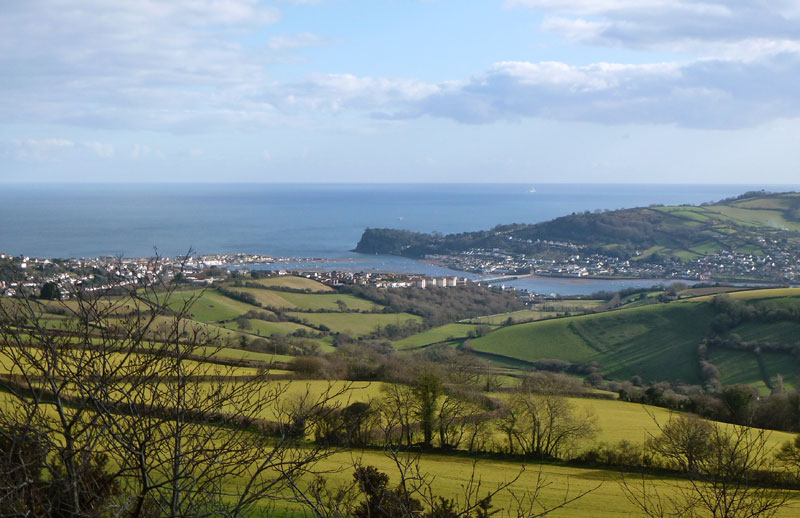 We set off for Ideford and completed the excellent Ideford Common series before gradually moving south to Bishopsteignton, then south-east to Shaldon before ending up at Teignmouth. None of these places we had ever visited before and we were really impressed by this new area that once again we had found by geocaching.   In total we found 25 caches of varying quality and interest, but all had to be placed by their owners and I would thank them all.  And we wrote a unique log for each!
We ended the day by amazingly finding an excellent fish and chip shop open on a Sunday evening in February.  Even more amazing was that while sitting and eating our fish and chips I suddenly realised that there was a cache almost right outside the door.  So we found our 25th cache of the day!