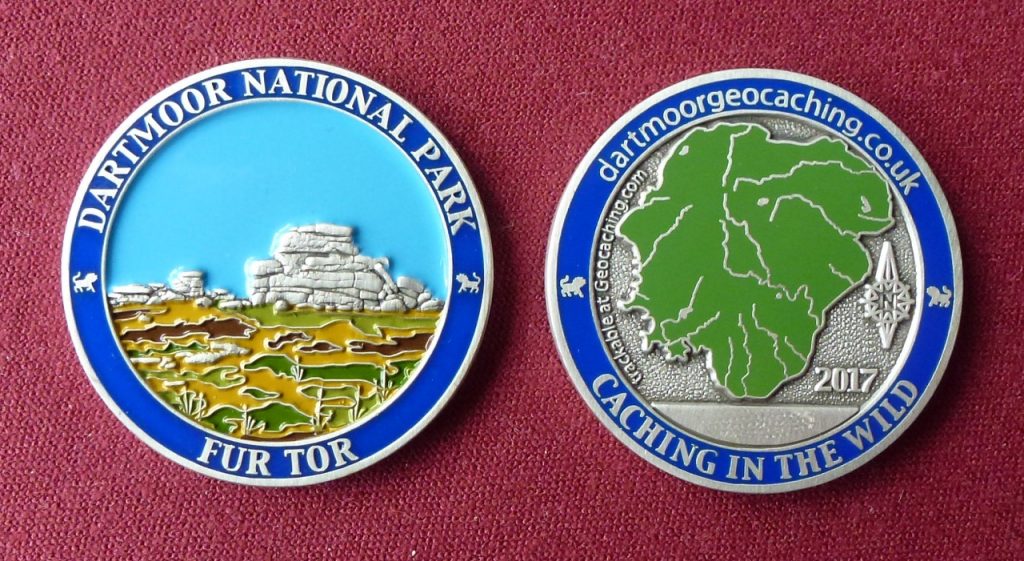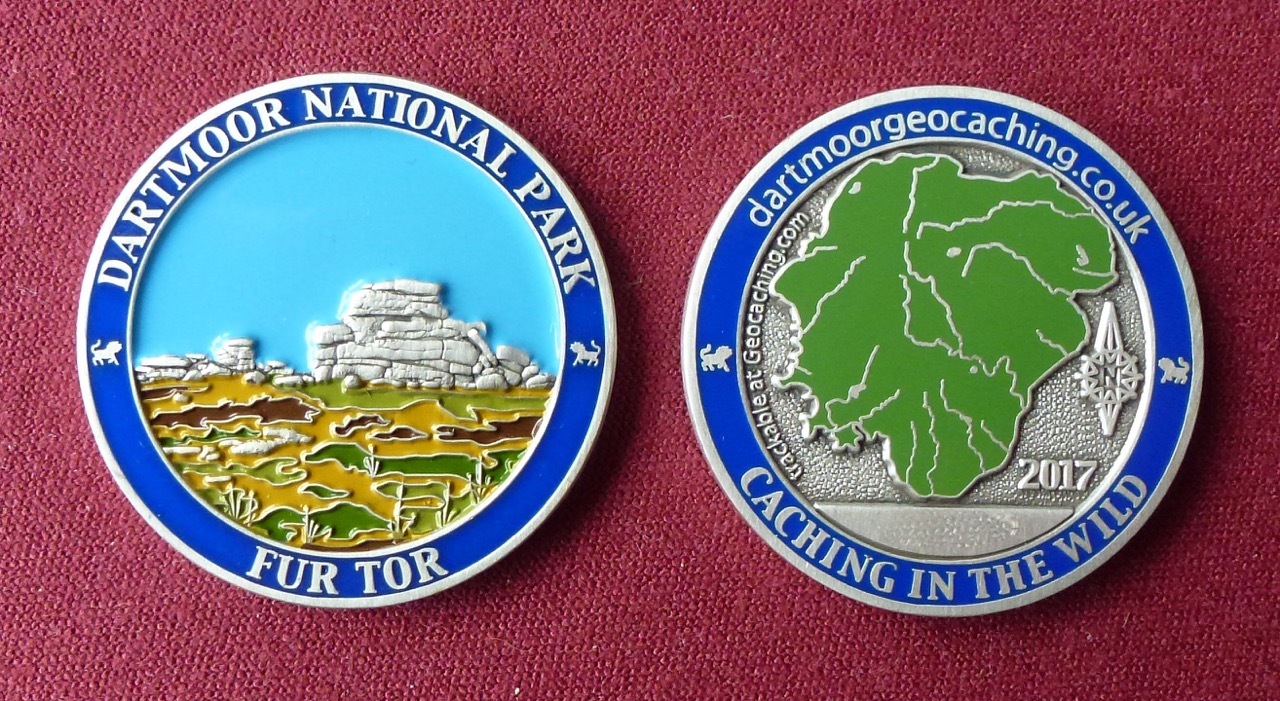 As already announced on facebook I have now received the 2017 Limited Edition Dartmoor Geocoins and should be able to start sending some out on Monday or Tuesday. Several people have already said that they would like one, but as yet I've taken no firm orders. They should make lovely Christmas pressies

Unfortunately, as I also mentioned, there has been a dramatic increase in cost this year as the production costs have gone up by 13% and this together with the huge difference in exchange rate has meant that the total cost has gone up by over 30%! However, the good news is that I will only increase the cost by £1, but if you buy two or more the price will be the same or less than last year.
The costs for all coins (whichever year you want) will be £14 for the first coin but only £12 each for ALL additional coins. The cost for 1st class p&p will be £2 for 1 or 2 coins and £3 for 3 or more coins. 3 or more coins will be sent 1st class signed for.
As in previous years, if you wish to purchase a second coin to be entered in the 2017 race I will offer a £4 discount, so it will cost £10, a total of £24 for both coins, plus £2 p&p. However, as promised, if you entered a coin in the 2016 race AND activated it AND released it, the race coin will be half price, so only £7, a total of £21 for both coins, plus £2 p&p.

If you wish to purchase any of the coins, please let me know using either of the facebook groups or reply to this post at the bottom of the page. I shall be working my way through the orders in the order I receive them and sending out PayPal requests. I will require an email address, so if you know I don't have yours please send it to me using an email to davidgmartin@me.com or using a private facebook message. If you have bought one previously or have signed up to this web site, I will have it already.
If you have any questions please leave a reply below or reply on the Dartmoor Geocaching facebook page: Dartmoor Geocaching
Many, many thanks to all who will be purchasing the Dartmoor Geocoins this year.