Following our early start yesterday, we decided on another today to pick up a few caches around Widecombe and Haytor which we had avoided for far too long.  We knew snow was forecast later in the day and overnight, but hadn't expected the beautiful sunrise.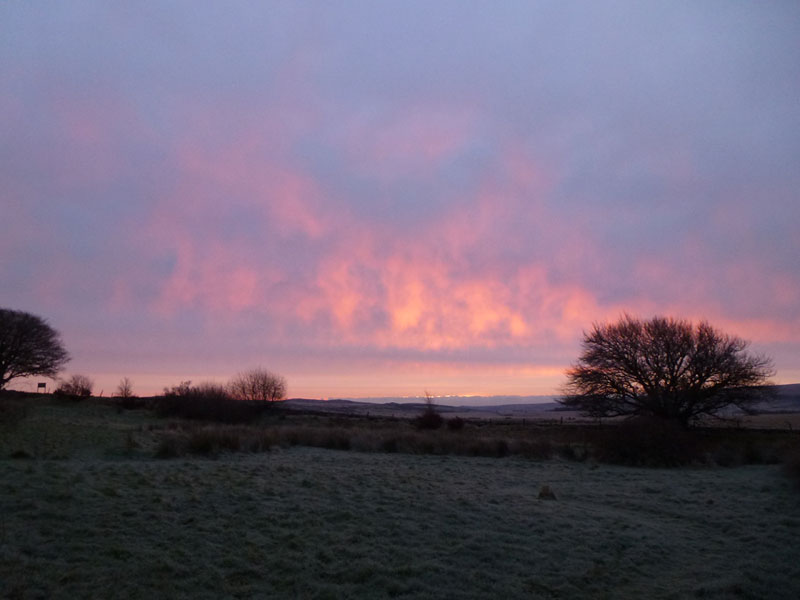 First we explored the three tors north of Bonehill: Bell Tor, Chinkwell Tor and Honeybag Tor, a range of tors we had never visited before and were amazed at the beautiful views in all directions.  These are well worth the visit if you have not been before.
Then we made our way to Haytor and couldn't believe what we saw.  There were cars everywhere, not to mention ice-cream vans – was this January or July!  Evidently everybody had decided to get out on this delightful morning before the snow came.  We only just got one of the last parking places before grabbing a couple of caches.