Well, not for long, just a day trip across the Tamar for some caches at Caradon Hill, which is on the edge of Bodmin Moor but only 12 miles from the western edge of Dartmoor. Now famous for its TV transmitters, 150 years ago it was the site of the largest copper mine in the UK. But today the attraction for us was a roughly circular walk of about 6 miles taking in some 15 caches. 9 of these caches were placed by the pensilva plodders, including 6 in the Caradon Challenge series.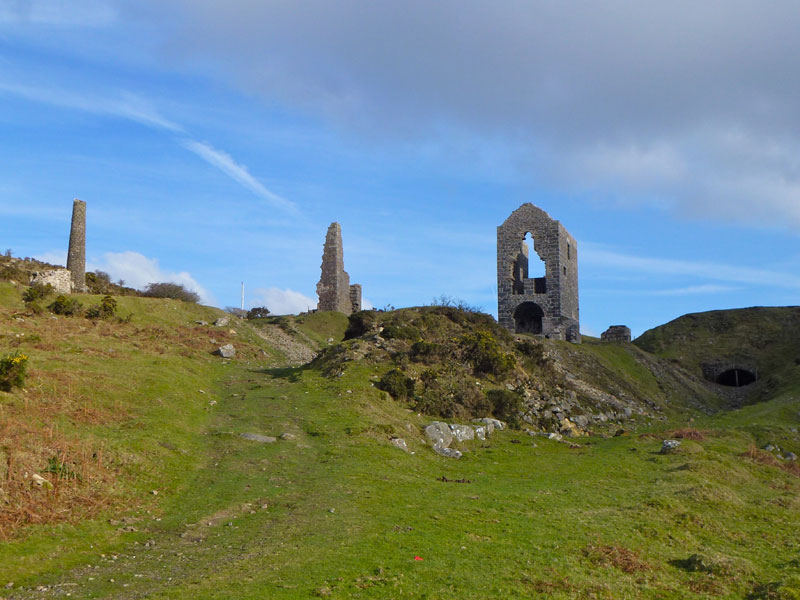 Unfortunately we arrived a little late, having taken in 4 caches on the way, one of which we walked a long way to, and which should have been a cache & dash! Despite Judy's map reading, she nearly took me up a bridleway, we eventually arrived and set off on what was a truly delightful walk. Because I had identified 15 caches, the circular walk envisaged by PP for their caches turned out to be a little zig-zagged. But this is now a lovely area, nothing like what it must have been 150 years ago, but the remains of the copper and tin mining are everywhere. We eventually found all 15 caches but the last bonus cache was found in the pitch black by the light of my torch.
I had hoped that we might move a little further north for another smaller series of caches, but that will certainly have to wait for another day now.