After over 6 months of planning the 31 caches of the Skir Hill Trail have now been placed.  The 3 bonus caches have already been published and the remaining 28 caches will be published at 6am on Good Friday.
Planning started on the series way back in September and I had agreement with the reviewer on all the locations and only had to place the caches, but then Remote was published.  Not wishing to have two new major series published at the same time, I delayed the Skir Hill Trail.  Unfortunately, December, January and February were awful months, so it was not until March that I could look at it again.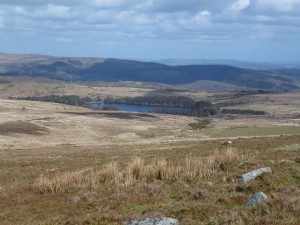 Skir Hill Trail is a roughly circular route that can be completed either clockwise or anti-clockwise.  There is an outward bonus about halfway around, but the necessary information is available in both directions.  There is an inward bonus and a final bonus, so lots of information to be gathered as you go.  Each cache description states if there is bonus information available and for which bonus.
The trail terrain is more difficult than Dart'moor's Double Dozen, there are less paths, more hills and more stream crossings.  As usual with remote caches, most of them are fairly simple under-rock hides, but there are a few more difficult ones, as you will discover and I have tried a couple of new cache types.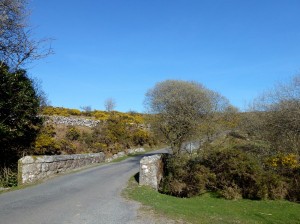 This is not intended as a simple 5 mile stroll with 30 easy caches – but you knew that anyway!  It's a DD series, with no meaningful hints and no spoiler photos, so please allow all day if you wish to complete it.  If possible, please do make some notes as I read with interest every single log, so the copy and paste log is a bit boring when you get it 31 times!  This is the most complicated series I have put together, but hopefully it will all work.  If you have any problems please call me on 01822 880260 or 07973 159510, but I won't be giving any hints or clues.
The Outward Bonus and the Final Bonus both contain unactivated 2014 Dartmoor Geocoins as FTF prizes.  Hopefully these will go to different geocachers.  The Inward Bonus has an activated 2014 Dartmoor Geocoin which is NOT a FTF prize but is to be moved on as a normal geocoin.  It is probably the only one of these coins to have been "released".
A final mention must go to our reviewer Calluna Tib.  Thank you so much for your help in publishing this series and for meeting the rather tough deadline I asked for.  Many thanks indeed.