The winter's weather has certainly caused a few problems with many of Dartmoor's caches.  I've never seen so many "Needs Maintenance" and DNF logs, fortunately not many on my caches – so far!  The wet weather seems to have penetrated many caches and several seem to have been lost to floods or rivers and even small streams in spate.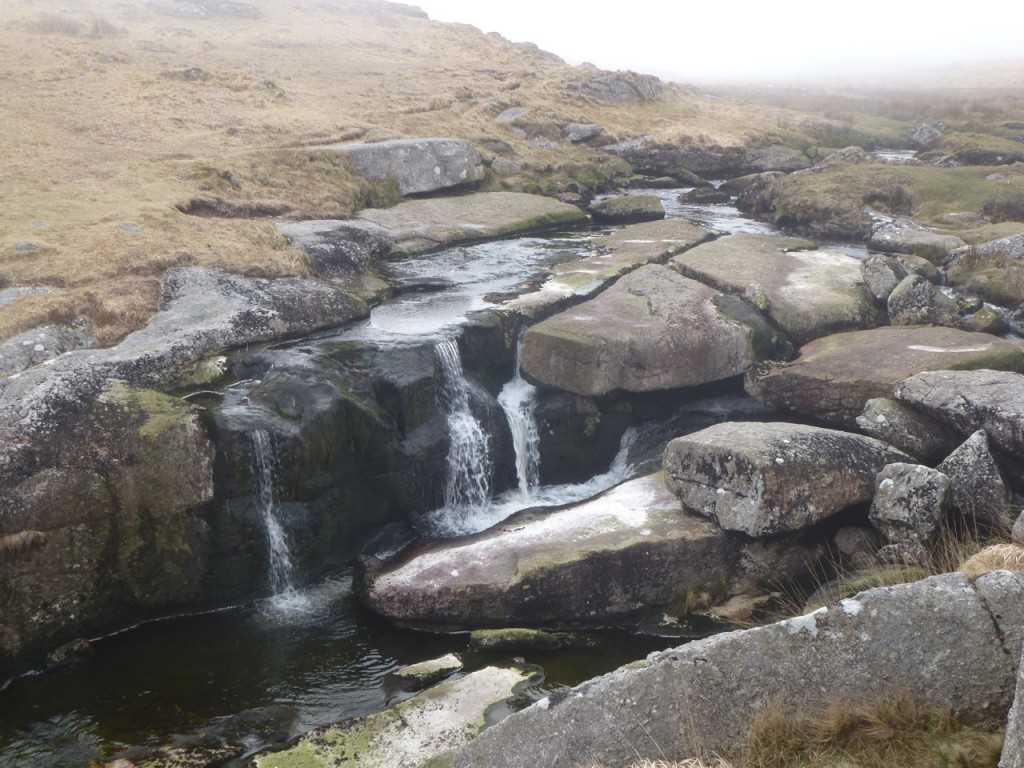 I had received a couple of NM logs on my DDD series so decided yesterday to do a spot of maintenance.  For the most part I was amazed at how well the caches had survived relatively unscathed.  Good quality clip lock boxes (not the cheap ones with loose fitting lids) normally seem to work well, but I was amazed at how well my bison tubes with ritr logs had fared – the logs were in almost pristine condition, although full and needing replacement.  The main problem is going to be lost or perishing seals – can you buy replacements?  The caches faring worse are normally the 35mm film canisters and unless protected are often a problem.
Most well prepared caches can cope with the Dartmoor weather very well.  The problem is sometimes those finding them!  Several caches were not in the right place and some had been left in the open.  The Starch Factory was saturated and this could only have occurred because the clip lock box had not been shut at some time.  Several caches had lost their internal plastic bags and several pencils had disappeared.  The East Dart Waterfall cache had been nibbled by a mouse (or similar) and was full of holes!
Overall though, I was very pleased with the state of the caches, especially as most had been found about 100 times, and would like to thank everybody for looking after them so well. 

However, there are a few series scattered on the edges of Dartmoor which are in a bit of a mess.  Many caches are very damp or even saturated and many seem to have gone missing.  As I mentioned above, the caches that fare worse are definitely the 35mm film canisters which are often the cache and dashes.  We've now had about 10 days without any rain, so hopefully some of these series may be getting the tlc they so desperately need.