When I published the list of 2011 caches a couple of years ago, what I really wanted to do was to produce a list of all caches within the park, but I did't have the time to do it and I couldn't find decent table software to publish them anyway.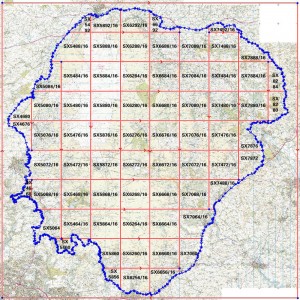 New table software is now available which has great functionality so I thought I would give it a go.  The main problem is to determine which caches are within the park.  It is easy enough to determine the centre of the park and a circle of 12.7 miles radius includes every single cache. However, the park is far from round and caches as little as 6.8 miles from the centre may not be in the park!
The 12.7 mile circle takes in 1,751 caches and the only way to exclude those not in the park is to look at each of them individually.  As a result I identified 364 which are not in the park, leaving 1,387 which are!
Of course there are other complications like multi and puzzle caches where you are not certain where the cache is.  In this case I have mainly gone on the position stated, but have adjusted this for some caches where I know where they are – but this is not necessarily consistent.  Please let me know if you know better!
Do take a look at the list of caches which can be found here: DNP Caches
More tables of caches coming shortly!