Well you know what I mean!  And yesterday I thought it time I took a look at some of the more remote of my 160+ caches that are "Somewhere on Dartmoor", even though I suspected that only a couple possibly had a problem.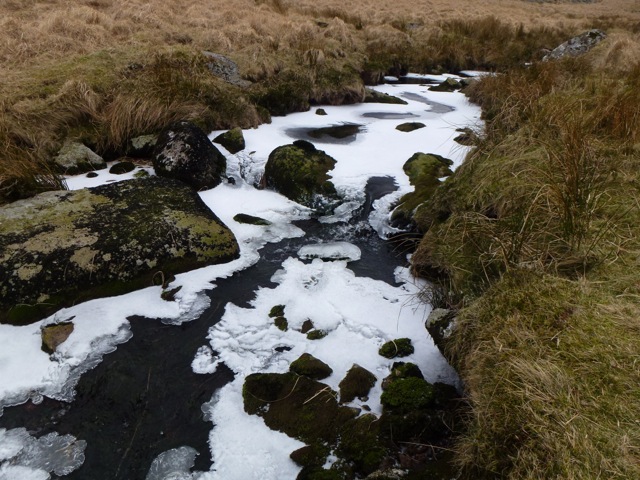 A couple of our guests had arranged for Simon Dell, one of the Dartmoor guides, to take them to Fur Tor and they were happy for me to tag along.  I was keen to do this as I had never visited Fur Tor from the west, only from The Cherrybrook.  So we set out from Baggator on a lovely cold February morning with the moor almost frozen solid.  The arrangement was for me to walk with them to Fur Tor and then I would walk back to The Cherrybrook visiting my caches on the way.
I won't bore you with the details but I visited 14 caches, 4 of which I replaced – they were either missing or moved – but either way I couldn't find them.  The majority were in pretty good condition, but a few I had to chip the ice out of!  I was very pleased that my trademark "Rainbow Snack Bags" had kept every logbook dry!  Considering that I had visited none of these caches in about 2 years, I was fairly happy.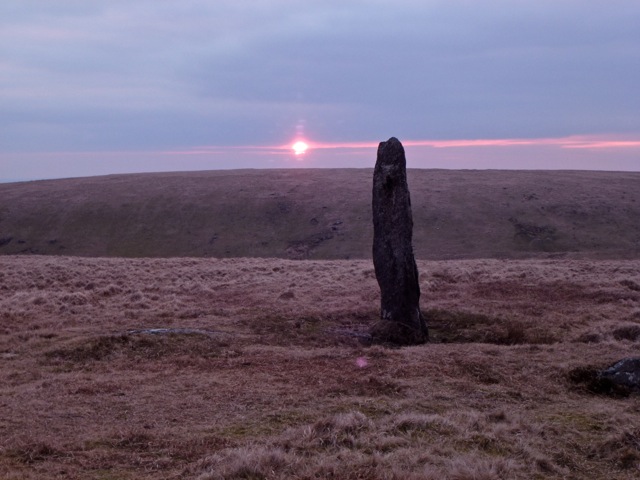 The walk was wonderful.  If you want to complete either the Walk on the Wild Side or Heads of the Rivers Trek series, now is the time to do it.  Because the moor is frozen, you can walk just about anywhere, and because we've had no rain for a week, the rivers are all fairly low. Eventually I arrived back at The Cherrybrook in total darkness having walked 11.5 miles in 9 hours, but having maintained 14 very remote caches.