Even though we really enjoyed our week away around the Fowey area and collecting the HALO caches there is nothing like getting back on our beloved Dartmoor

Whilst we were away it was great to see that a few new caches had been placed and some were still to be found on our return.  Red Roaming had been very busy placing 5, but 4 had still not been found!  We missed out by a few minutes on a FTF on Nuthatch but I recorded a FTF on Grass Moth, taking advantage of an unexpected no firing day.  A week later and the lack of any activity on I'm Watching drew us in that direction.  This has to be one of the wettest places on Dartmoor and even after we reached GZ there was still another hour's searching to be done!  Even now, 3 weeks later, no-one else has ventured that way!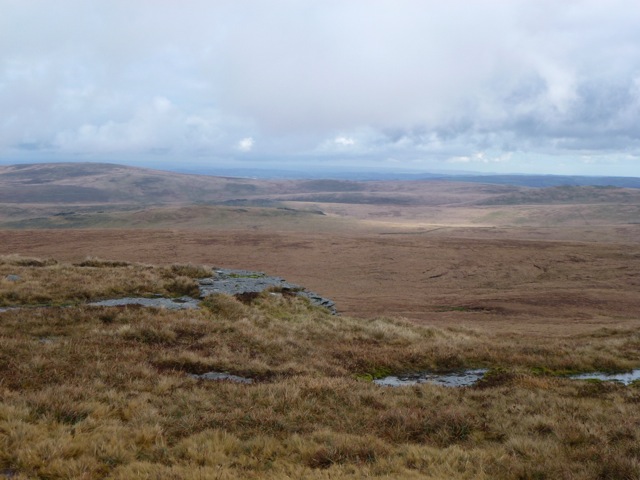 And then there was Goldcrest

3 weeks after it had been placed there was still no interest and so of course I had to go and visit!  Read the logs for a full account of what has occurred, but all I need to say here is that I still haven't found it!
My thanks to Red Roaming for all of these caches which I highly recommend to others who like a trek into the remoter parts of Dartmoor.  IMHO every RR cache (found or not) is worth a dozen HALO caches!