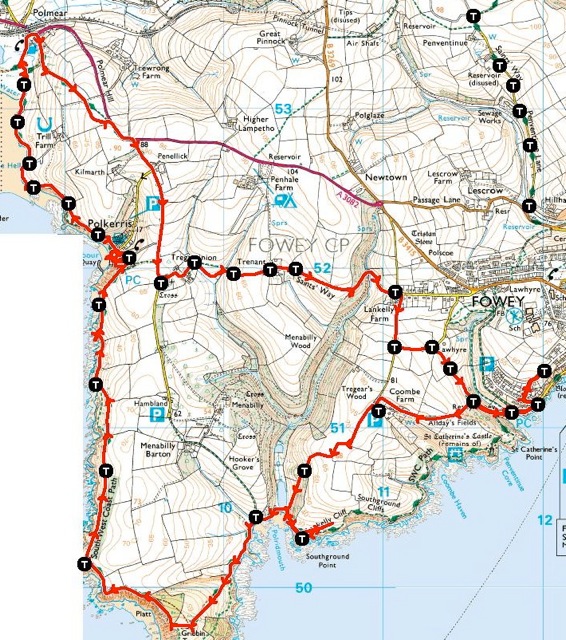 Today was the best forecast day of the week and so we reserved this for a walk along the coastal path west of Fowey.  We would have liked to have included the section immediately south-
west of Fowey but we didn't think we would have enough time as that would add another couple of miles.
We managed to turn this into a circular walk, out and north on the coastal path, back and east on the Saints Way. Unfortunately the HALO route doesn't keep to the Saints Way but also follows some of the coastal path, so our return route had a long stretch without any caches.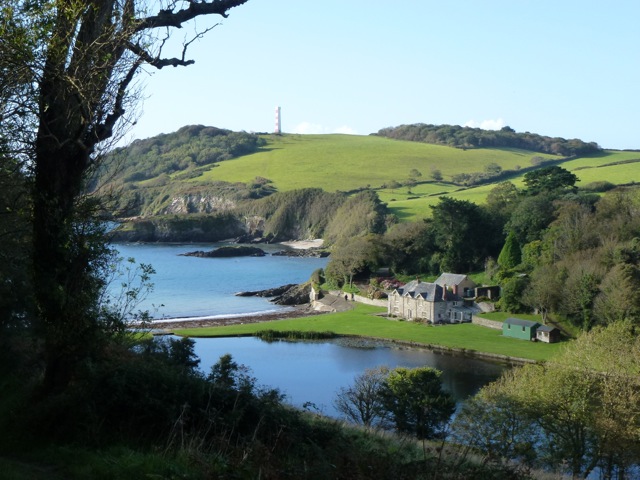 We parked at Coombe Farm and walked south-west to pick up the coastal path and also a couple of caches on the way.  This route takes you past Polridmouth one of the many places that inspired Daphne du Maurier when writing her novel 'Rebecca'.  The series of ponds were built as decoys for Fowey harbour during the Second World War.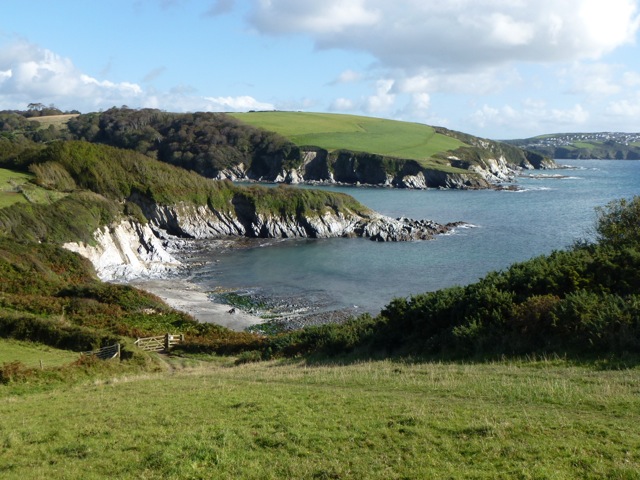 We continued south-west to Gribbin Tower where there were superb views in all directions and then headed north to Polkerris picking up some very nice caches on the way and awarding a couple of favourites.  The HALO route joins the coastal path at Polkerris and we continued north to Polmear.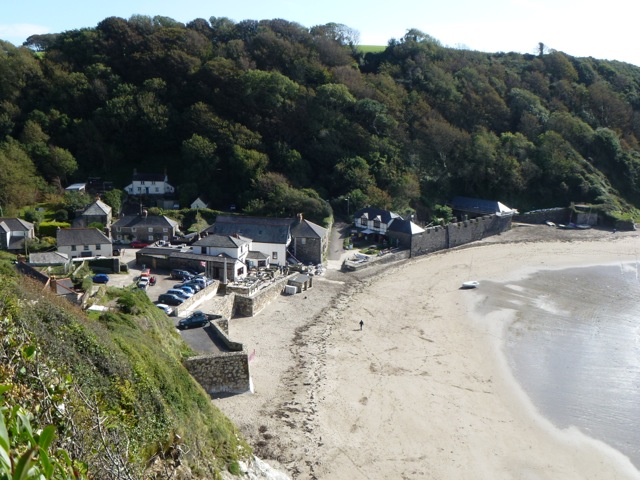 Our biggest disappointment of our trip so far came on this stretch of the coastal path as we failed to find HALO – St Crida, our first HALO DNF!  Initially I almost walked over the cliff edge following the GPS before I realised that the cache was directly beneath me.  However, having studied the description, hint and previous logs we just couldn't find it.  A real shame as this was undoubtedly the best location (and probably hide) of any of the HALO caches and one that would have deserved a favourite!
We turned around at Polmear, returning to Polkerris on the Saints Way and then continued along this route back to Fowey picking up HALO caches on the way.  Regretfully, a few of these caches had been placed in dry stone walls and one had even been hidden using stones that had originally come from the wall!
This was by far the most enjoyable day of our trip so far, the weather and scenery being excellent along the coastal path.  In total we took 8 hours 40 minutes to walk our 10 miles and to find and log 25 caches of which 15 were HALO caches.