You may wonder why I am describing our HALO experience on the Dartmoor web site, but you can reach HALO in less than an hour from west Dartmoor.  In fact we started the day reasonably early, drove to our cottage at Chark Farm (picking up 5 c&ds on the way), dropped our stuff and still managed to start this northern loop of HALO just before midday.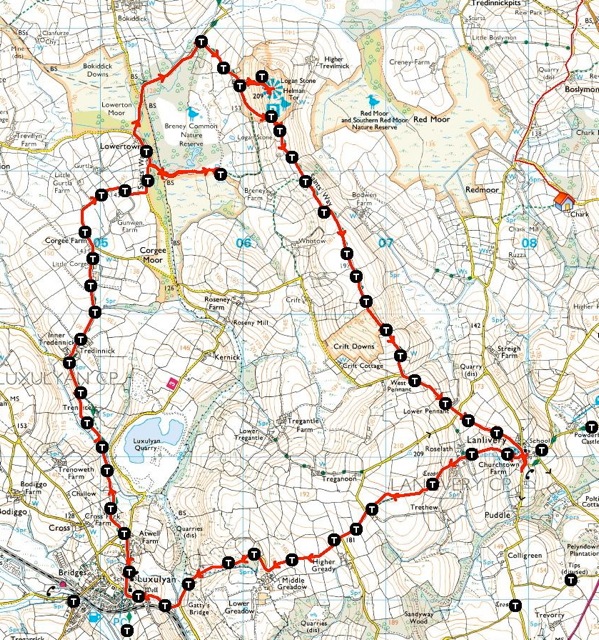 We parked at Lanlivery and walked clockwise around the loop, which means we did the convenient Well2Well series before we started on HALO.
Almost all of these preliminary caches were a very easy to find mixture of mainly micros and small caches, which adequately served their purpose of linking east HALO with west HALO.
We started HALO with a couple of micros, but then cache after cache turned out to be plastic bottles in a variety of very easy hides running northwards for about 3kms.
Before we started HALO we had decided to abandon our normal caching strategy (which is to only look at the hint as a last resort) but immediately changed our mind as the hides were so easy that we needed at least some sort of challenge!
After we passed the half way mark and had found 28 caches, we took the opportunity of leaving HALO for the Butterfly Walk cache in the Breney Common Nature Reserve.  This cache is well worth the detour, the best cache of the day to date and a favourite awarded!  It's a real shame that this cache has been here since 2007 but has far less finds than the HALO caches placed this year!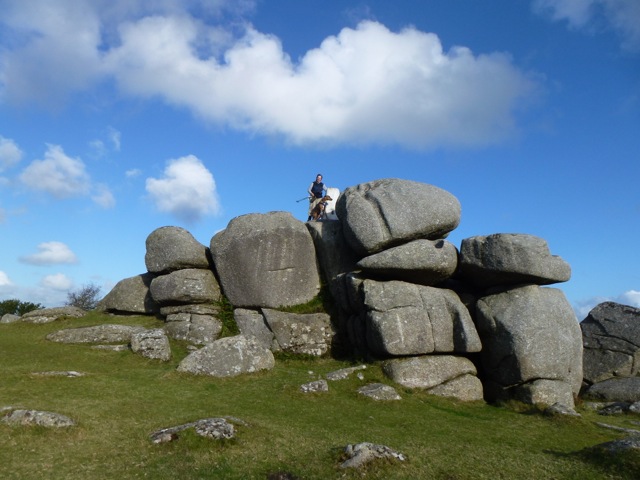 The best part of the HALO route was that past Helman Tor where once again we deviated from HALO for a climb to the top of the tor where we found the excellent Lone Tor cache and awarded another favorite.  After all, it felt like Dartmoor!
By the time we got back to the car at Lanlivery we were very tired and it was almost dark.  We had walked 9 miles, over half of it on roads, and had taken just under 7 hours to find, log and make notes on 47 caches.  With the 5 c&ds we found earlier we had found 52 caches for the day, and a new record for us!

Our thoughts for today: The northern HALO loop is a nice mix of quiet lanes and footpaths but the caches are very repetitive and the vast majority almost trivial to find, although they certainly do boost the numbers.  However, the 2 best caches were those we found when we diverted from HALO!