www.dartmoorgeocaching.co.uk proudly announces its 2015 Dartmoor geocoin.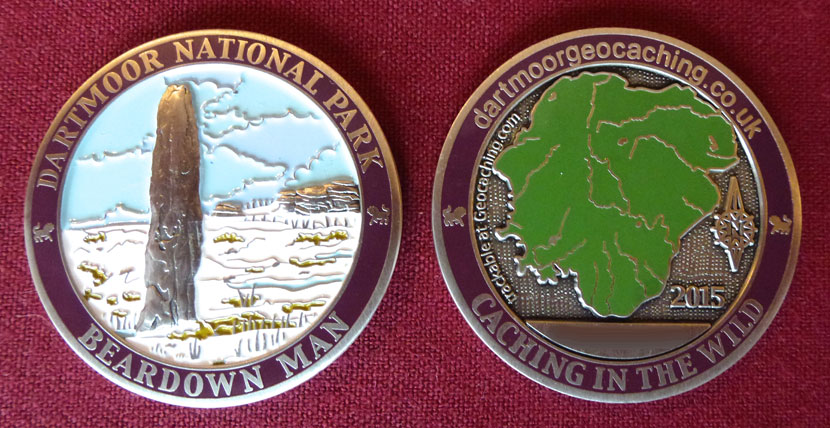 This is another high quality geocoin produced by Landsharkz and trackable at geocaching.com. The coin depicts a winter scene at the enigmatic Beardown Man with Devil's Tor behind.
The coin has exactly the same dimensions and weight as last year's measuring  38mm by 3.5mm and weighing 30gm.  This year it is made in antique silver colour with a 3D effect on the front and raised and recessed metal on the back.  The total mint run was 250 and there will not be any additional runs.  We hope to be able to sell between 150 and 200 and keep the rest for gifts, FTF and raffle prizes, etc.
The price will be the same as last year costing £15 including p&p to the UK, or 2 coins for £28.  Again, the same as for last year, if a second coin is purchased to be entered into the 2015 Dartmoor Geocoin Race, it will be available at a reduction of £4, so a total of £24, including p&p.
If you wish to reserve one of these geocoins please reply to this post below.  You will need to be registered with the web site to reply, and if you have not previously posted on the web site there will be a short delay until your reply is authorised.